Costa Rica LGBT Tourism
Costa Rica is developing a reputation for Gay friendly tourism for both visitors and those choosing to live here. This blog addresses the reason for the rise in Costa Rica LGBT tourism with respect to changed attitudes, where to stay, religion, economics and the laws. As in most western nations these changes have been gradual and sometimes rocky. We are proud to boast that our "heaven on earth," Blue River Resort & Hot Springs, which caters to those who love awe inspiring nature on the north side of Rincon de la Vieja, in Guanacaste, is a Gay friendly hotel that respects and welcomes all guests.
Blue River Resort & Hot Springs - A Friendly Resort For Costa Rica Gay Family Travel
San Jose and Quepos have been, for many years, the two most highly rated destinations for LGBT tourism in Costa Rica (or Gay Friendly Tourism) and probably Central America. Recently with Guanacaste having grown tremendously as a preferred holiday destination, the beaches along the Nicoya Peninsula have become another destination of choice. Nearby, the volcano national park, Rincon de la Vieja attracts Eco-tourism, which makes it a popular get-away from the bright lights, noisy city life and other commercial influences.
Economic Impact of LGBT Visitors
Economically, the number of LGBT visitors has had a positive impact on Costa Rica's Gross Domestic Product (GDP). Tourism plays a major role in the economy. An analysis of the number of visitors arriving indicates a large, steady growth of LGBT vacationers since 2005, with many returning; which is a testament to satisfaction levels. In as much as Costa Rica is recognized for its natural beauty, as among the best eco-tourist destinations globally, the reality is also, that the Costa Rican people respect all visitors.
Costa Rican's have a reputation for exhibiting good manners and respecting the culture and customs of others. To earn this respect basic social grace needs to be displayed to by both parties. It leads Ticos to offer friendship and any needed assistance to visitors.
LGBT Changes Attitudes
The main religion in Costa Rica is Roman Catholicism and the older members greatly influence the church's demonstration of attitudes, values, and opinions. This includes gay, lesbian, bisexual and transgender persons, in the 'strict sense'. The Church continues to participate in peaceful anti-gay protests today. However, they currently display less of a homophobic attitude and rarely get involved publicly. The Episcopal and Lutheran Churches of Costa Rica, along with the Diversity Movement and the Student Federation of the University of Costa Rica have encouraged LGBT persons to join their congregations.
A look at the historical timeline of Costa Rica shows a tremendous reduction in homophobia in this Country. Moving from being illegal for many years the Rainbow movement is all but accepted here. There are minor aspects of the law which will require further modification. However, Costa Rica is among the leading nations that recognize the rights of all sexual persuasions.
1998, Sala IV, The Supreme Court, extended full civil rights to gays and lesbians. That was followed in the same year by Article 48, General Law 7771, which makes it illegal to discriminate against anyone based on their sexual orientation.
2006, Costa Rica's Supreme Court refuted a claim alleging that same sex marriages have to be recognized under the Constitution. The majority of judges voted that the interpretation of 'marriage', under the Constitution, was between a man and a woman. They did at the same time agree that the court had the power to authorize civil unions.
2008, the LGBT association, The Diversity Movement persuaded the lawmakers to agree to recognize a 'Civil Unions Bill' which recognizes each persons right to a choice of partner but not specifically to include adoptions or marriages.
2008, the Costa Rican Supreme Court ruled against gay prisoners receiving conjugal visits..
October 2011, the same Court reversed the 2008 ruling preventing conjugal visits, and allowed for such visits for prisoners by persons outside.
July 2013, Legislators amended a section of the laws which defined 'marriage' as the union of a man and a woman, to read "the right to recognition without discrimination contrary to human dignity." Not all those involved immediately realized the loophole that had then been created.
August 10, 2013 Protest - Conservatives march in protest of abortion and gay rights.
2015 LGBT anti-discrimination laws - The Bureau of Consular Affairs, in the U.S. Department of State, have published: LGBT RIGHTS: Lesbian, gay, bisexual, and transgender (LGBT) individuals enjoy full rights in Costa Rica. The LGBT community is protected by anti-discrimination laws, and there are no legal or governmental impediments to the organization of LGBT events.
Blue River Resort & Hot Springs is Gay Friendly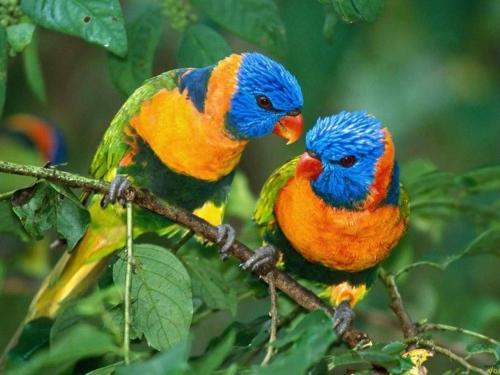 At Blue River Resort & Hot Springs, all guests, whether they are heterosexual, gay, lesbian, bisexual, or transgender, are treated with the utmost respect and love. The staff have a genuine desire to tend to clients welfare, both on and off the resort's property and are trained to use discretion. We offer a truly authentic Costa Rica experience and are proud of the charm, amenities and natural beauty found only along the north side of Rincon de la Vieja. Combined with its friendly people, Blue River Resort is an ideal setting for those seeking to get lost in paradise. Blue River Resort and Hot Springs, offers an unforgettable Eco-adventure and relaxing experience for forgetting your troubles and enjoying life.
Learn more about Gay Friendly Blue River Resort & Hot Springs, Costa Rica
and the amenities of Blue River Resort & Hot Springs
Pura Vida